April 4, 2023
Rotary Club celebrates 100th anniversary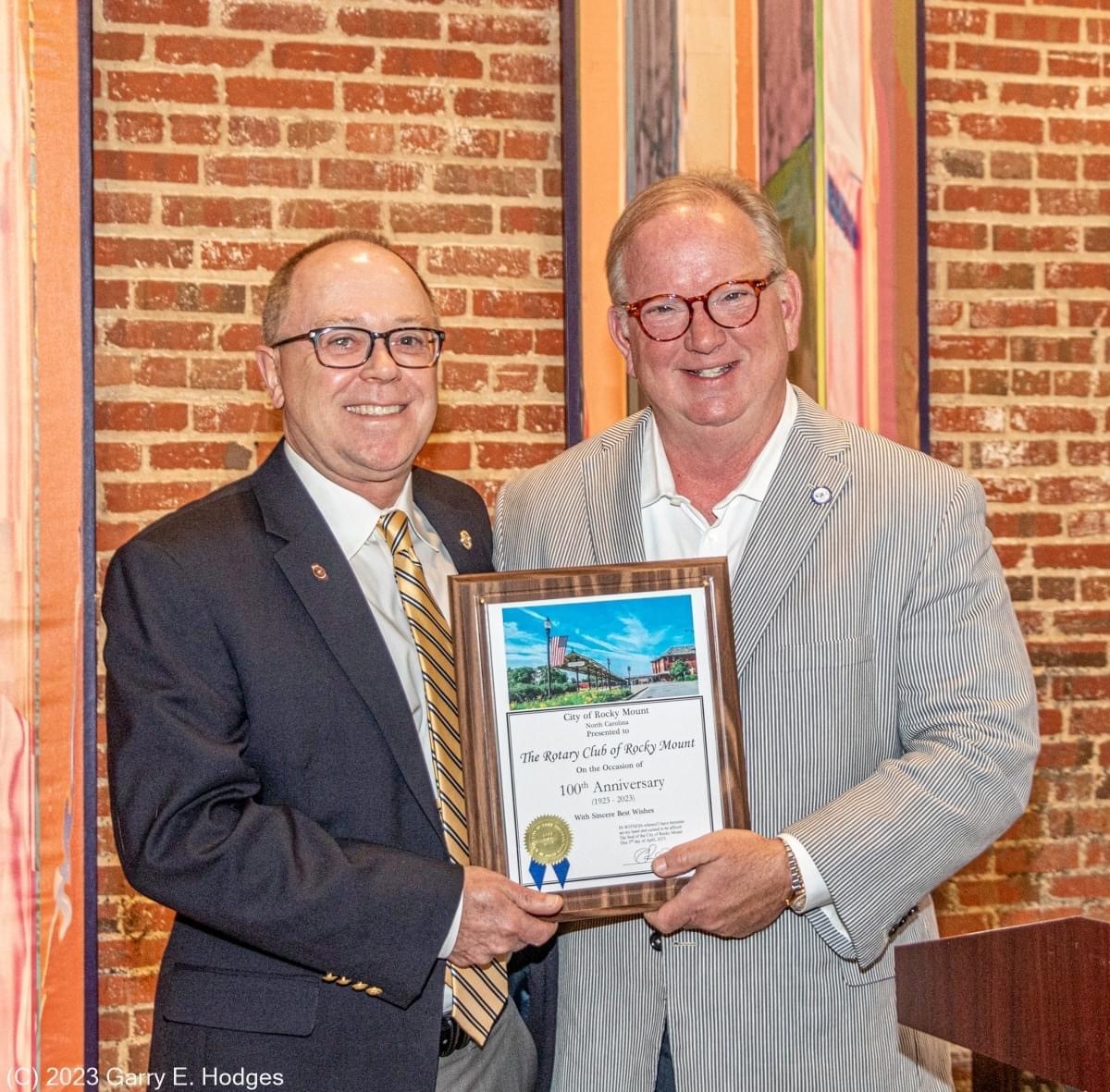 The Rotary Club of Rocky Mount celebrated its 100th anniversary on Sunday with a gathering at the Imperial Centre for the Arts and Sciences.
Nelson opened the event by thanking members who made the day possible before turning the microphone over to fellow Rotarian Mayor Sandy Roberson, who praised the original club members for having the "foresight to bring (Rotary) into the Rocky Mount community" in 1923, less than 20 years after the international club was started.
Roberson said Rotary is about the importance of relationships, and that "relationships can unify the world." The mayor listed local Rotary achievements such as developing a Boy Scout camp at Mount Medoc in 1927, developing an ongoing scholarship fund begun in 1936, securing an international grant to cement self-sufficiency in the Agape village of Zambia in 2013 and the continuation of raising money to provide scholarships for local children to attend local colleges, specifically through the annual Christmas Auction and the club's signature event, Tackle the Tar.