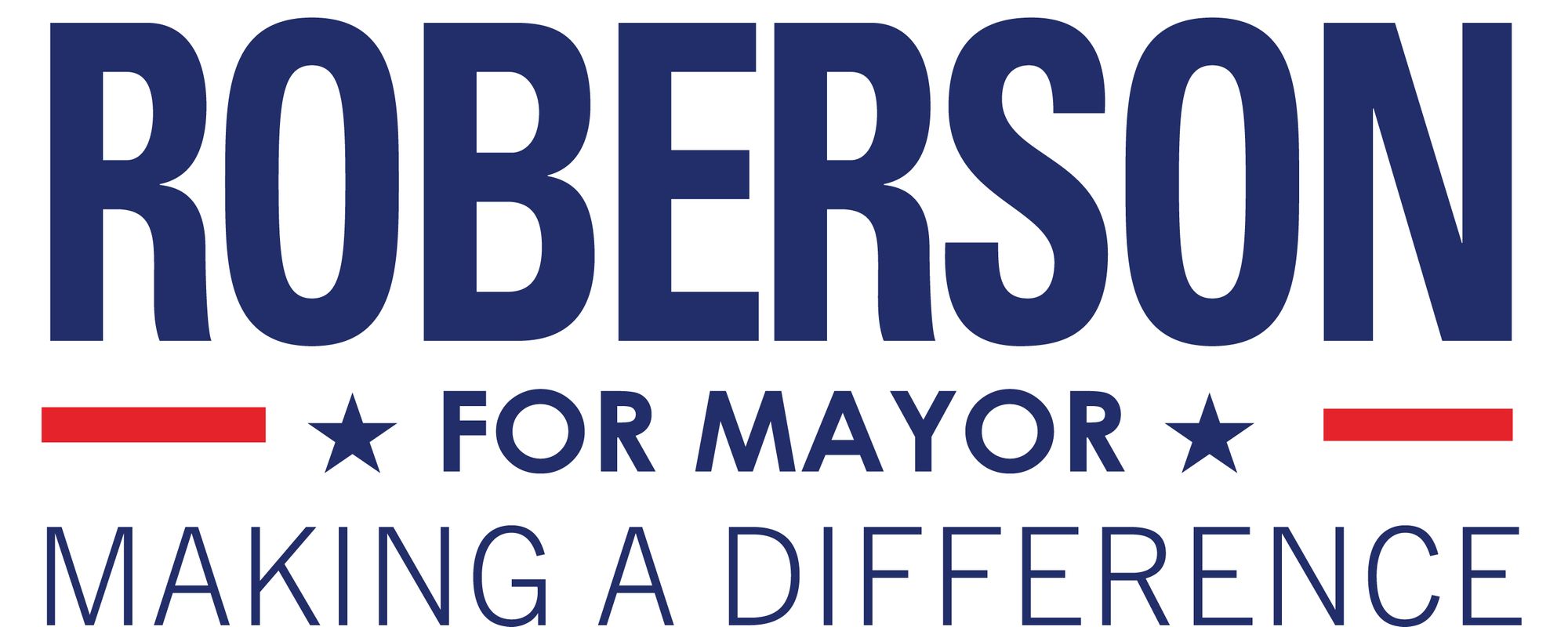 Putting Public Safety First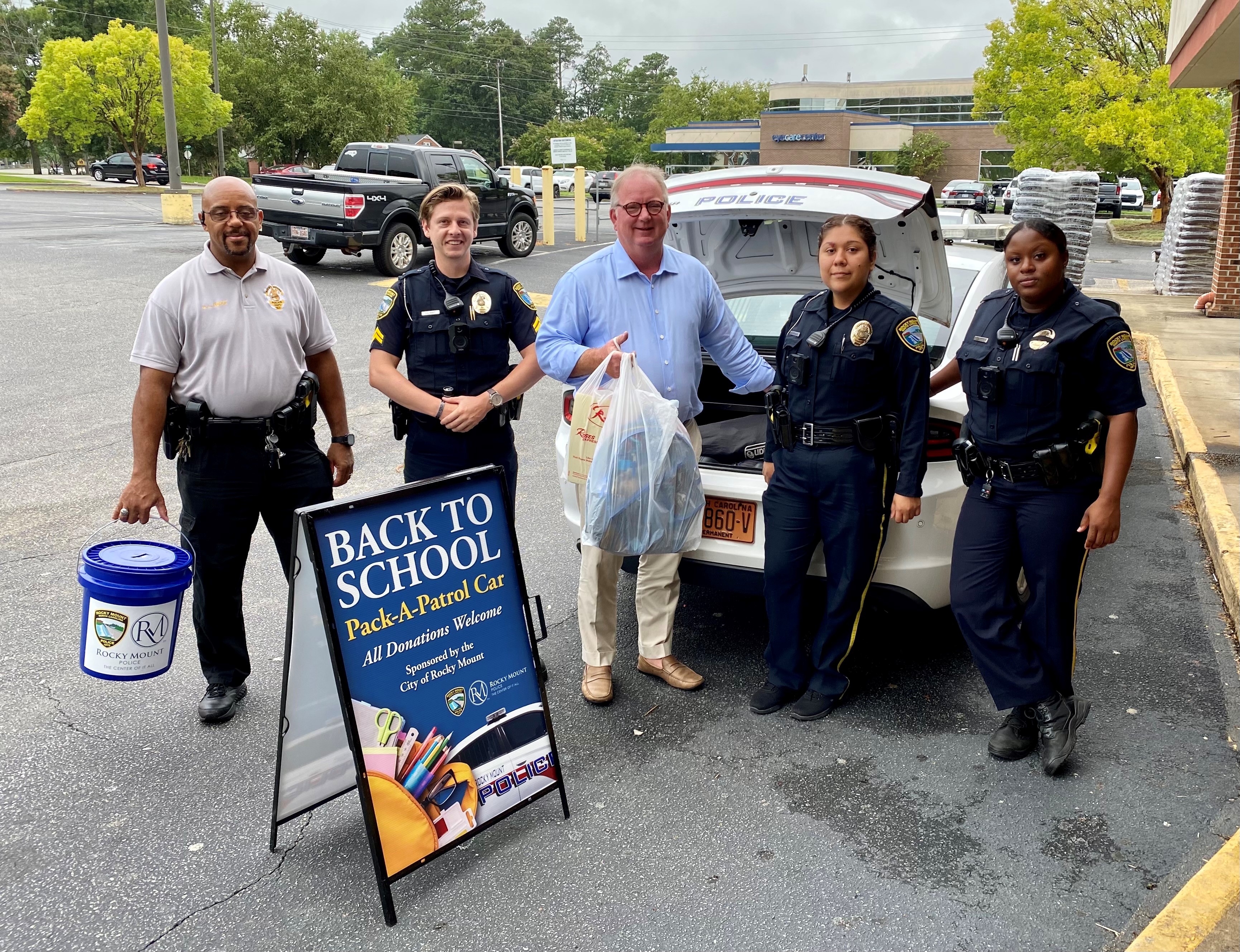 Strong Supporter and Friend to Law Enforcement by supporting the Police Department's successful effort to increase officer pay in Rocky Mount that has increased recruitment and retention.
Advocated for State and Federal Partnerships by initiating a meeting with US Attorney for the Eastern District of NC Michael Easley, new District Attorney Jeff Marsigli, and Chief of Police Robert Hassell to work together to keep criminals off the street and our community safer.
Engaged UNC Chapel Hill students on a capstone project focused on collecting data regarding crime, researching how other national and statewide communities and police interact, discovering successful initiatives on how to differentiate violent offenders from those suffering mental health crises, the overall impact of mental health on our crime statistics and diving deep into analytics to predict high crime areas. Led to partnership with RMPD to pinpoint where crime happens most often and then utilize technology and other City assets to not only predict where crime will occur, but better utilize our police force and community resources to combat it.
Partnered with ADT Blue to provide free doorbell cameras to place in high-crime neighborhoods as a test, to assist RMPD with video of criminal misdeeds.
Encouraging Economic Development and Jobs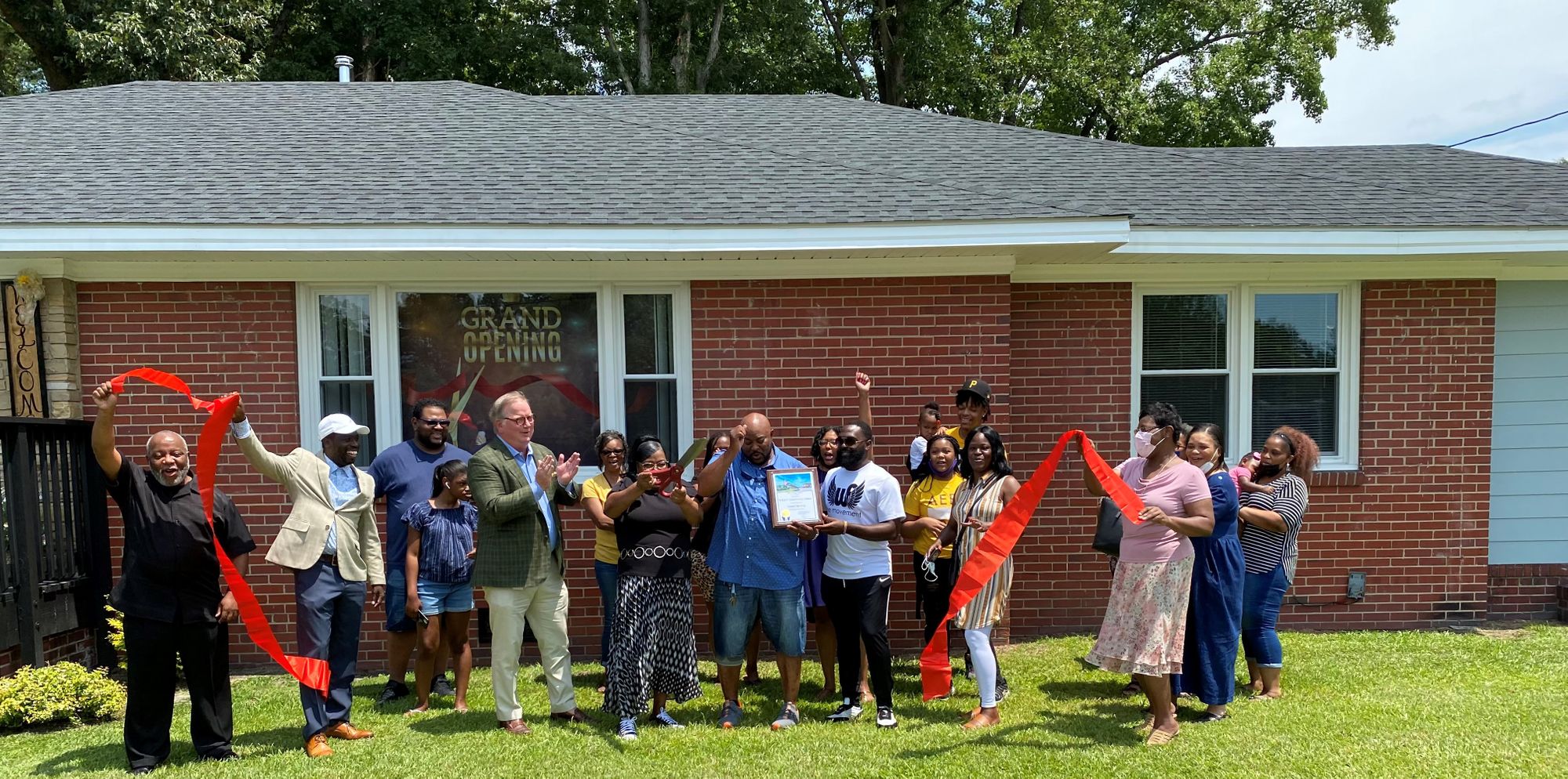 Positioning Rocky Mount to Soar as NC was just named #1 in America's Top State for Business for the second year in a row by CNBC. The time has never been better for Rocky Mount to soar. We have the location, the available land, and potential workforce.
Partnered with UNC-CH on Small Business Support by developing an advisory council of Rocky Mount business leaders and UNC Chapel Hill's Public Policy department to support local businesses and economic development through identifying resources for capital and training, as well as showcasing how businesses and communities across the state have been adapting to the pandemic as examples for inspiration. Partnered with the City to research data on how contracts are awarded with the goal of ensuring that all businesses have access. Very supported of the MWBE expansion.
Promoting Rocky Mount at Every Opportunity by partnering with both the Carolinas Gateway Partnership and the City Business Recruitment Director to welcome inquiries, meet with potential businesses and growing corporations, and sell the City.
Negotiating for Rocky Mount to be one of four locations of the Entertainment Districts of this economic development game changer that has the potential to bring Rocky Mount, through millions of dollars in tax and utility revenues, closer to the state figures in terms of median household income, high school graduation rates, affordable housing, and other offerings our City desperately needs.
Facilitated sale of Northgreen Country Club by participating in finding common ground between buyer and seller. Recognized early, and gave his support to, the eventual buyer who was 'the right man at the right time' for this project.
Finding Transportation Solutions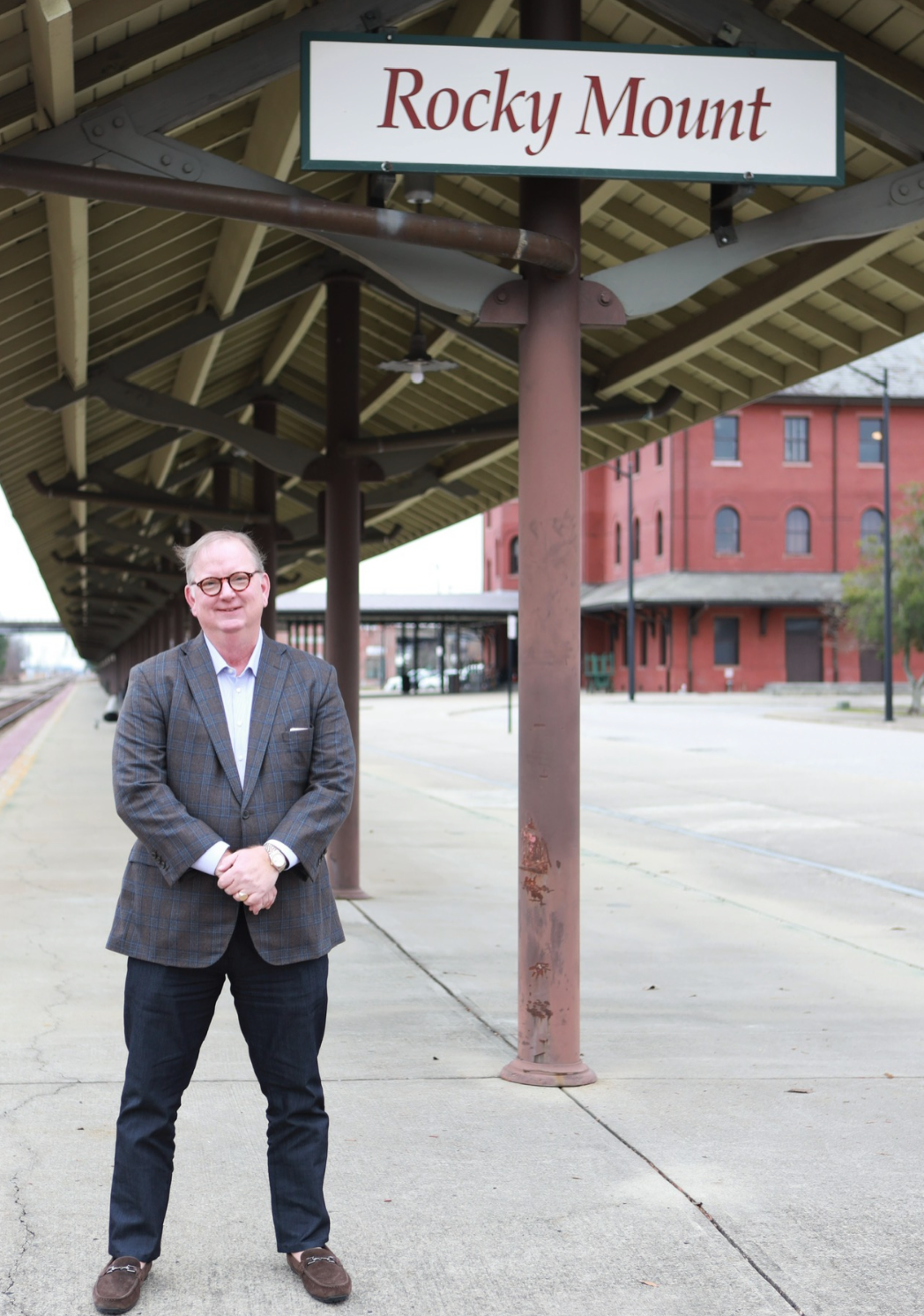 Appointed to the Metropolitan Planning Organization (MPO) after hearing over and over that transportation was one of the main reasons Rocky Mount citizens could not get or keep a job. This is the policy board created and designated to carry out the metropolitan transportation planning process due to importance to City.
Pursued Microtransit by researching microtransit operations, a flexible, Uber-like service that operates within a defined service zone, especially RIDE in Wilson, in an effort to bring it to Rocky Mount. Asked NCDOT to fund and lead Microtransit feasibility study. In addition, NCDOT awarded Rocky Mount a Rural Surface Transportation Grant program funding, as part of a $10.4 million grant to 11 communities, to deploy on-demand microtransit services.
Pursuing Commuter Rail as a large part of our economic development growth to gain the ability to attract industry that is dependent on the availability of workers with easy access from Raleigh and surrounding areas.
Proposed South Rocky Mount Outer Loop to spur economic development in Edgecombe County with the proposed construction of an outer loop to connect US-64 to 301 with other parts of the city to encourage this growth. This would open up a lot of land in the southeastern part of the city for economic development.
Advocating Rocky Mount Wilson Airport road expansion to support further growth of the Airport by requesting the widening of NC97.
Focusing on Education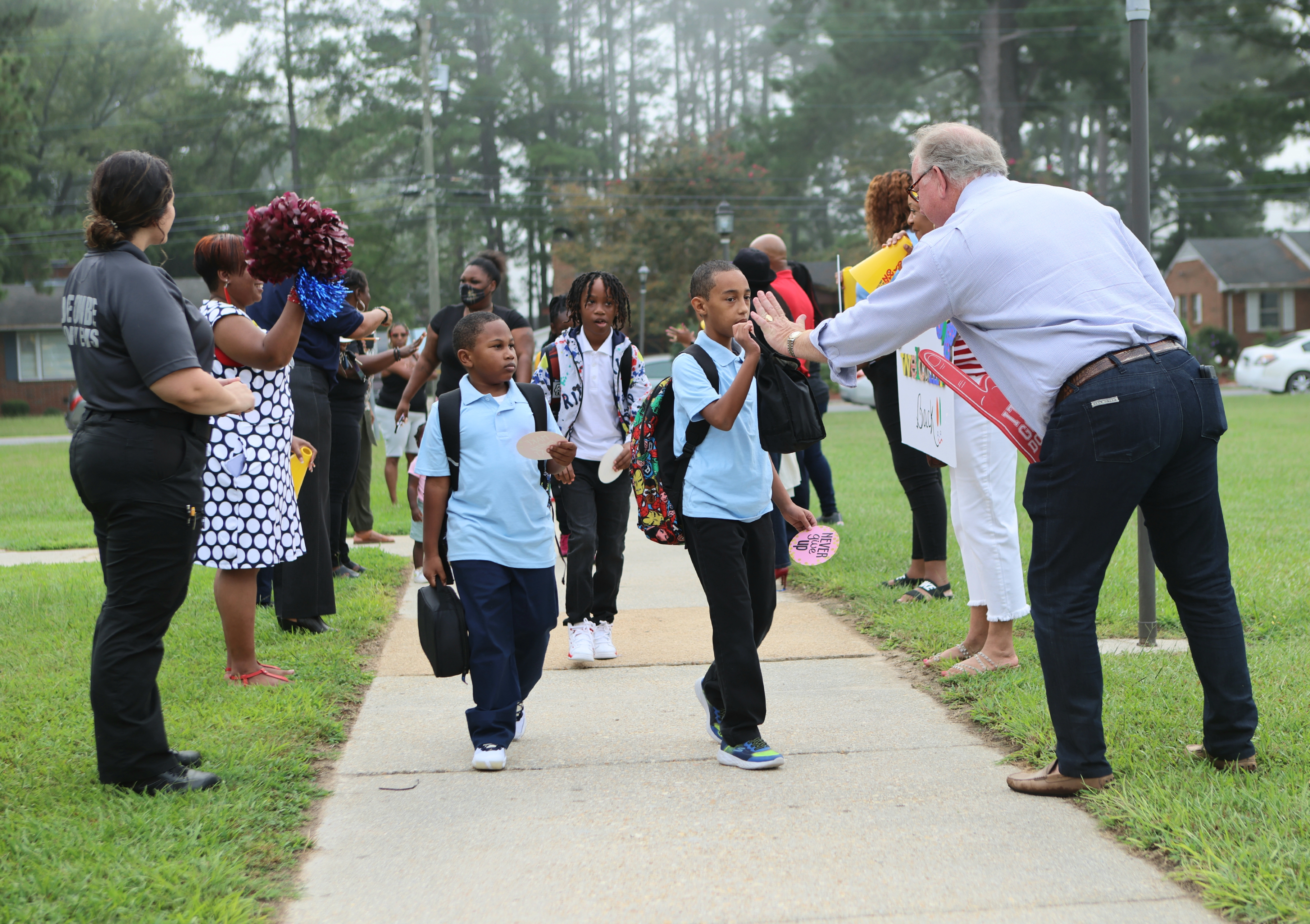 Focus on Young Men of Color by partnering with the Boys & Girls Club, Mentor North Carolina, and the Obama Foundation's My Brother and Sister Keeper Program to start the At Promise Academy in Rocky Mount that focuses on giving young men of color the tools, resources, and opportunities needed to reach their full potential.
Lobbied against Nash County School Board district changes.
Supporting Teachers by giving every teacher in Rocky Mount a ream of paper (twice).
Working with Everyone to Make Rocky Mount Better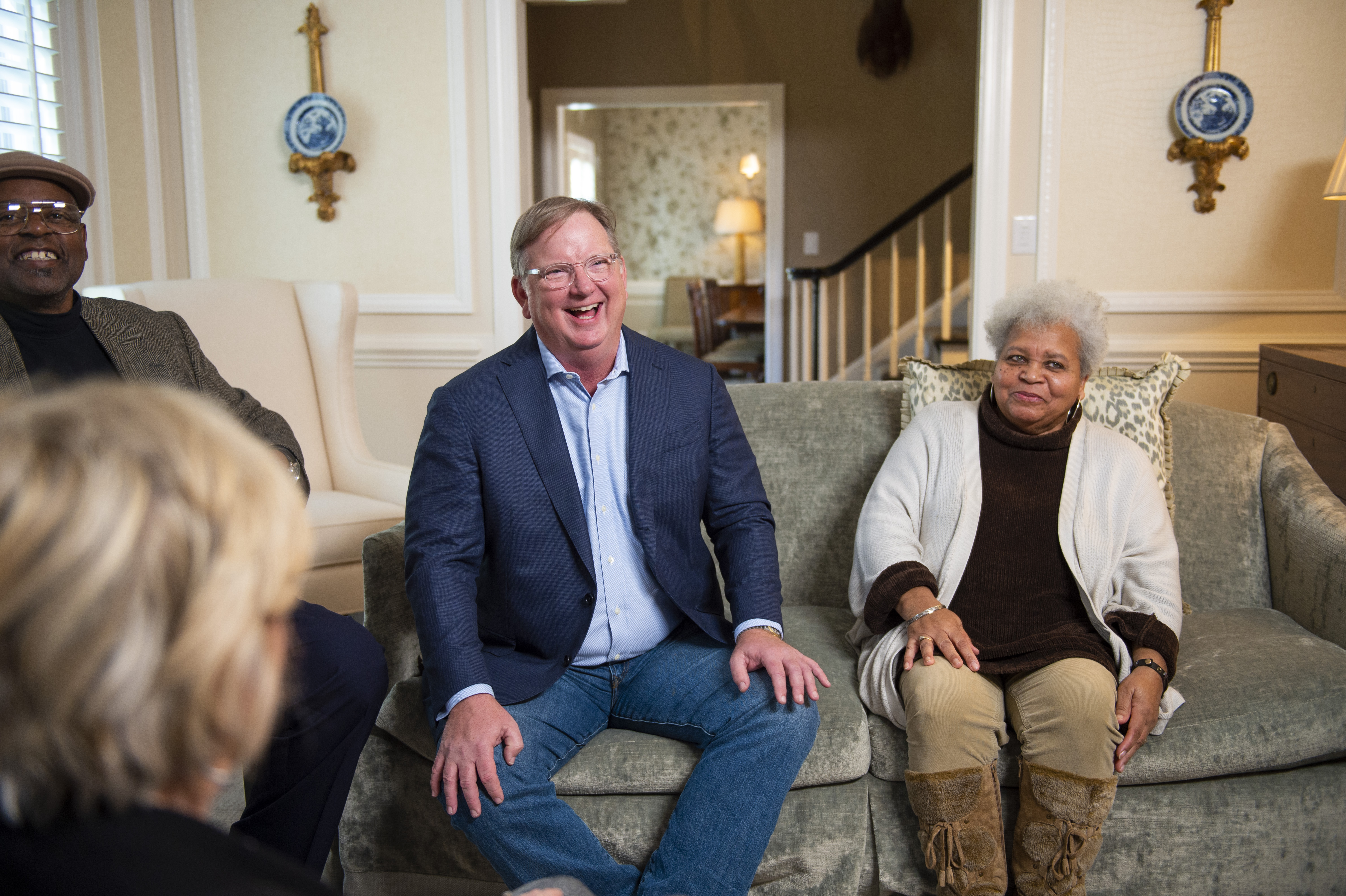 Created a Transition Team as Mayor that brought together a diverse group of community leaders, led by his mayoral opponent, to focus on increasing public safety, strengthening education, sparking economic development, and reducing crime.
Stabilized City Leadership by negotiating smooth City Manager transition.
Brought Proven Business Practices to the City by partnering  with UNC School of Government  on KPI Benchmarking Project to streamline data collection and increase opportunities for robust analysis, peer conversations, and best-practice development for City services.
Established Mayors Caucus with the Mayors of Tarboro, Nashville, Rocky Mount, and Wilson to discuss common issues and to determine partnership strategies for the region to benefit from.
Focusing on Issues
Highlighted lack of internet connectivity for businesses, school children and families that drew national attention to the rural need for more internet connectivity through a national news story with NBC TV News.
Put accountability and ethics first by successfully spearheading the creation of SB473 with Senator Lisa Barnes to create a local municipality ethics law.
Fought for City's right to grow through annexation by bringing attention to and successfully fighting SB169 that would limit the City's ability to annex land without Nash County approval.
Connecting with the Community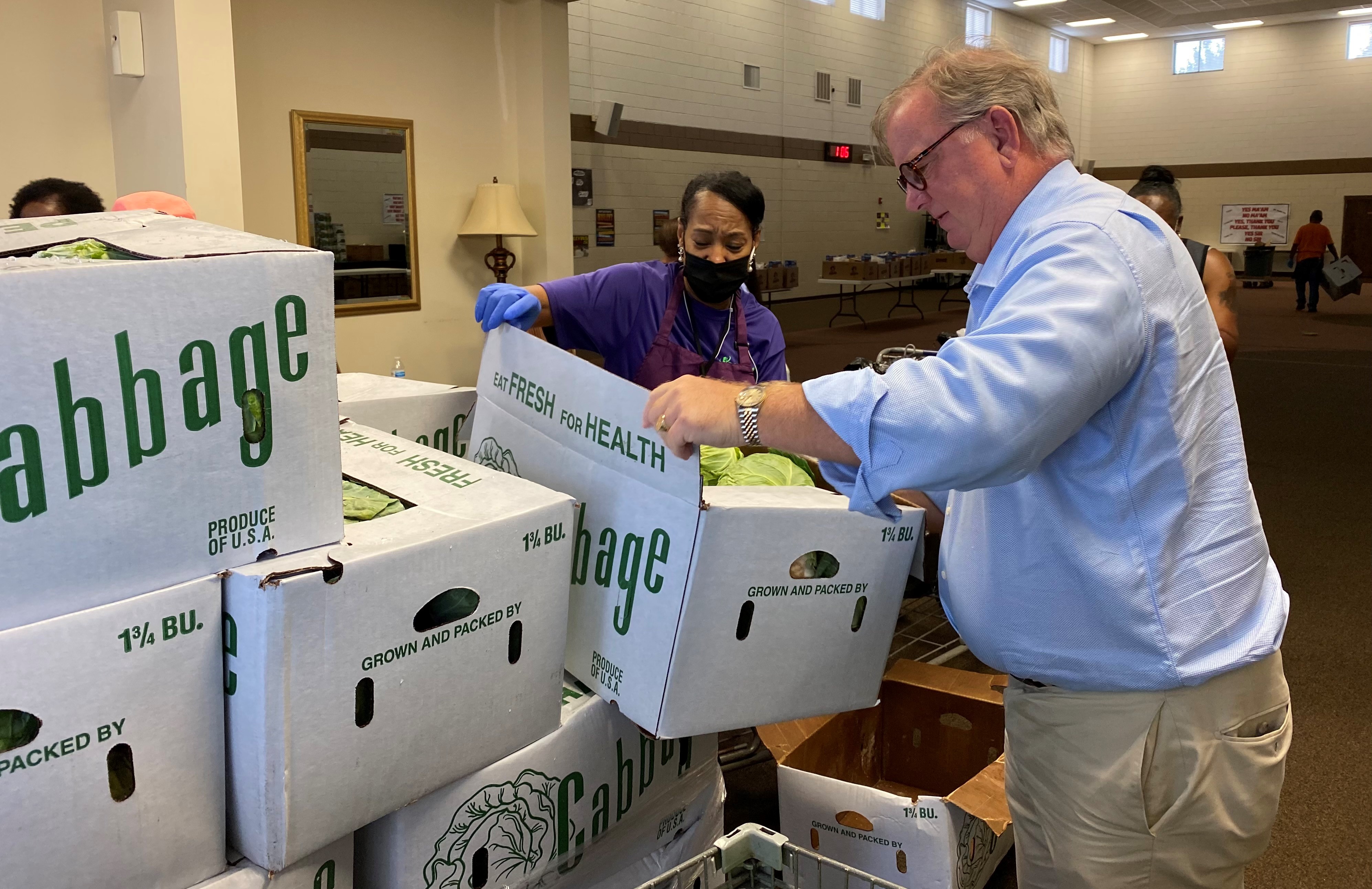 Launched The Mayor's Brief, a weekly TV show that focuses on community leaders, charitable causes, successful Rocky Mount individuals, and their accomplishments.
Reestablished the Mayor's Prayer Breakfast on the National Day of Prayer for local pastors to pray for the City and its leaders.
Recognizing local citizen and organization achievements by celebrating milestone birthdays, new businesses, sports teams, community events, and extraordinary individual accomplishments through Facebook posts, onsite visits, or Mayor Plaque presentations.
Promoting Rocky Mount et every opportunity including developing an engaging website about the city to help to turn the conversation from negative to positive found at www.RediscoverRockyMount.com.
Donating his Mayoral Salary each year to a local nonprofit.