September 18, 2023
Rocky Mount reimagining downtown to create 'all-in-one' community on heels of devastating tornado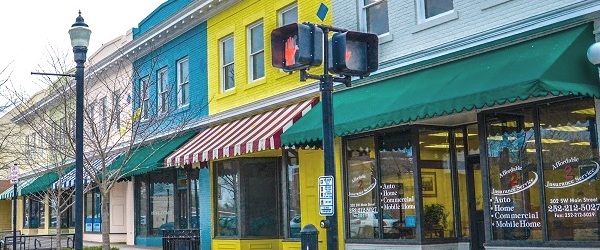 City leaders in Rocky Mount said the focus that the city's downtown area is receiving is, in part, because of an opportunity that leaders see there. Mayor Sandy Roberson said it started with the construction of their 165,000-square-foot event center.
"I'm seeing on weekends as many as 8,000, 10,000 people consistently Thursday, Friday, Saturday into Sunday -- and that's impactful," Roberson said.
Roberson said tourism dollars are up 11-12% compared to the years before the event center opened.
While large employers like Pfizer -- whose plant was ravaged by the devastating, EF-3 tornado that hit the area two months to the day on Tuesday -- have helped grow the local economy. Roberson said turning more of those workers into full-time residents is now the top priority.
"We're really excited about all that. But until people move here, live here, and don't commute here, it doesn't really change. It doesn't really create that middle class, the vibrancy that you're looking for," said Roberson.