November 12, 2022
Annual ceremony honors nation's veterans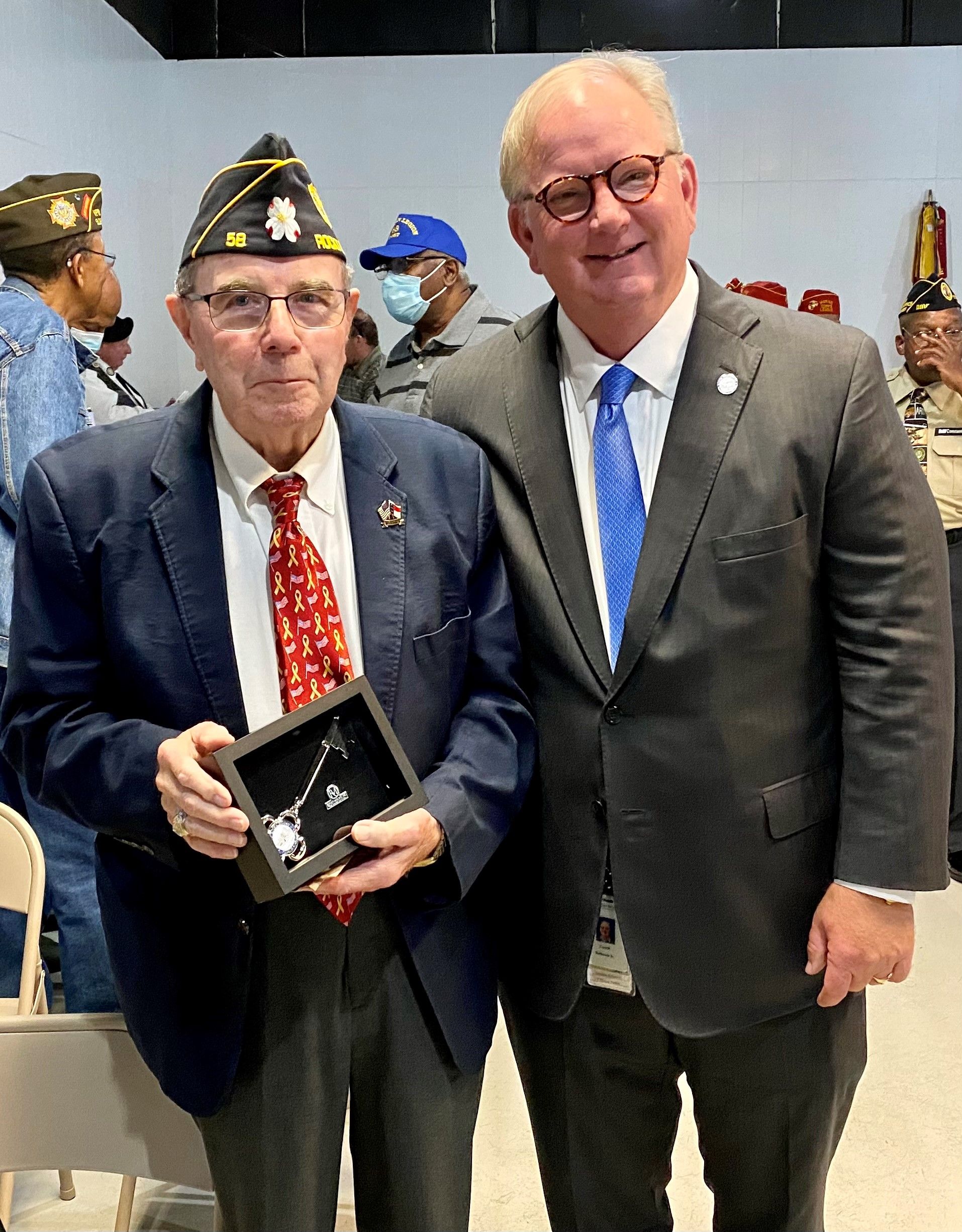 A local Veterans Day ceremony featured a retired U.S. Navy rear admiral who not only emphasized honoring veterans who put their lives on the line for freedom but who also emphasized the world today is a dangerous place with multiple threats to American freedom and the American way of life.
"Sometime in the future, perhaps the near future, we will again be tested and forced to endure some challenging times," Jerry Burroughs said during the ceremony.
"It will require contributions from all of us to preserve our way of life and protect our freedom," Burroughs said. "I have every confidence that America will be up to that challenge."
Earlier during the ceremony, Mayor Sandy Roberson also honored veteran and since-retired Ward 6 City Councilman W.B. Bullock, 86, by presenting him with a key to the city.