July 9, 2020
Smart Restart Tips for Business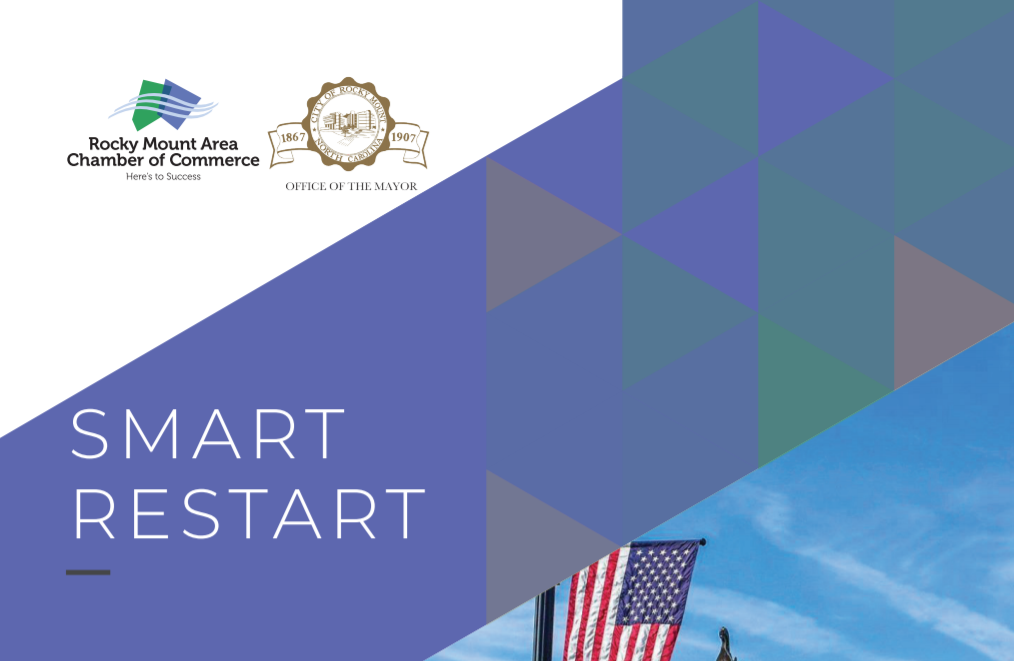 According to a report published by Rocky Mount Chamber of Commerce and Office of the Mayor, businesses in Rocky Mount are required to follow specific guidelines for the safety of everyone.
These guidelines outline specific measures to aid in a safe, thoughtful reopening of businesses across categories. The specific recommendations in each category support the overall goal of opening businesses in a way that protects employees and customers from exposure to COVID-19 and helps prevent the virus's spread. Individuals' temperature standards as used in this report will be in accordance with the North Carolina Department of Health and Human Services.
It is also important that businesses take responsibility to insure they have adequate supplies for their employees and customers such as soap, disinfectant, hand sanitizer, paper towels, tissue, face masks, etc. Companies should keep a minimum of a 15-day supply at all times.
For more information, please read the following article in the link.