September 18, 2020
Rediscover Rocky Mount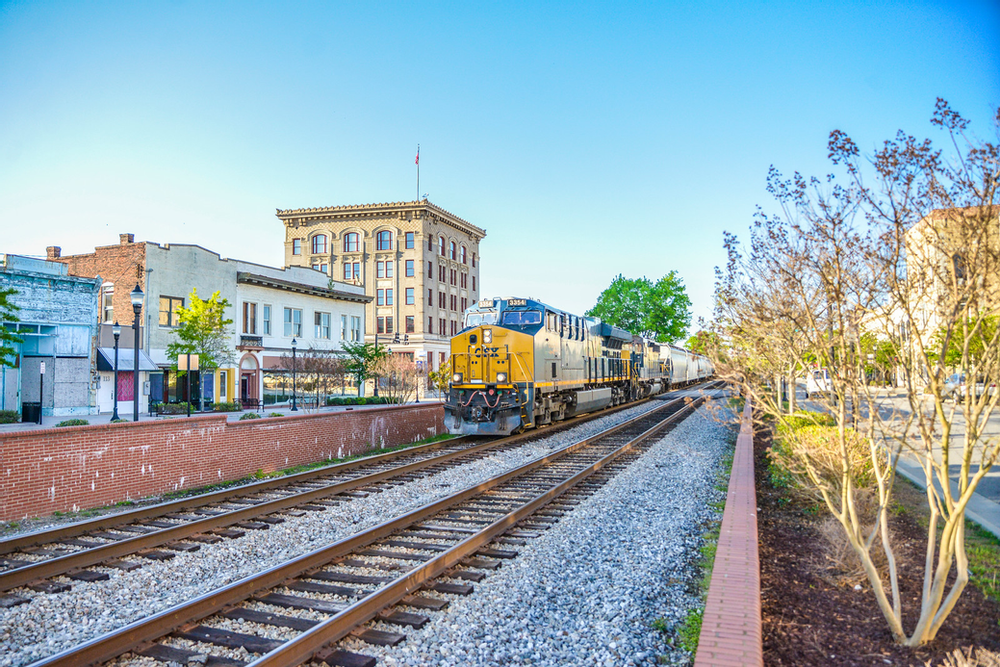 Rocky Mount is positioned to soar. The City is being recognized as a as one of the top 20 US cities for manufacturers, is growing as a tech hub with the success of QVC and is an inter-modal center for logistics and distribution along the Eastern Seaboard. Let us keep the momentum going!
Continued success and recognition for Rocky Mount, as with any municipality, starts with a solid, written plan. This plan should incorporate all items we need to accomplish together to grow stronger and thrive. Based on surveys conducted during my campaign, these items should include:
1. Focus on improving Public Safety
65% of Rocky Mount's African American population cites this as their number one concern and 50% of the Caucasian population agrees.
I have requested and am waiting for data regarding violent offenses and the impact of mental health within our community. Prior to COVID-19, I established a Crime Task Force comprised of US Attorney Robert Higdon, the Nash County and Edgecombe County Sheriffs, DA Robert Evans, Chief Robinson and the City Manager. IT IS IMPOSSIBLE to coordinate significant job growth until our population feels safe and we can promote our community as a desirable and safe place to live.
2. Strengthening Education
Until every child in Rocky Mount graduates from high school, Rocky Mount will not reach its full potential. I have spent a great deal of time in the community discussing education. The focus of these studies, conversations and tours have been to discover how to best create a leveling of the playing field for African American males.
This subset of our population has historically been left behind. I have had the opportunity to visit several organizations which have achieved a great deal of success positively affecting the graduation rates of young African American males. In fact, I believe we will likely have an initiative soon in Rocky Mount that embraces the Obama Foundation's My Brother and Sisters Keeper program.
In my journey, I have researched strategies that have provided technology and training to low performing areas. I have connected with our public education systems to understand the challenges that are confronting our community—and I encourage you to do so as well. I have donated space for children to use our Wi-Fi for virtual schooling.
In short, I stand ready to serve whether that is to champion a program or to provide support. Regardless, we need to continue to incorporate education into a well-coordinated plan for our community that supports economic development and better job opportunities for our residents.
3. Job Creation
Our median household income is $38,000 per year. This number is approximately $20,000 below the statewide median. We must do better.
In the past, we have heard from potential employers the reasons for not choosing Rocky Mount and bringing jobs here were due to:
a. Low educational achievement, meaning we need to improve the high school graduation rate,
b. Unreliable job attendance that is most likely related to unstable transportation and childcare issues, and
c. Our unstable political environment.
These are all things we can change together.
4. Affordable Housing
Affordable housing has more to do with the median household income than the cost of the housing. We need good jobs that pay a good wage so people can afford housing. We also have a shortage of good housing to offer potential employers. Fortunately, residential estate developers also see this need and are starting to focus on Rocky Mount for investment.
Eradicating blight is one avenue to strengthen neighborhoods, increase safety and create a vehicle for home ownership for individuals within these communities.
Realtors tell me the time for these initiatives is now as we only have approximately 105 houses for sale in our community and the rental housing market is over 95% occupied. There are approximately 300-400 houses that are currently boarded up. Redevelopment in blighted areas can be a place where home ownership is promoted and enabled. Gentrification can be harnessed in a way that keeps ownership within the community and allow current homeowners to participate in gains in housing values.
5. Key Measurements
Any successful plan needs to have an accountability factor or measurable outcomes that allow, in this case the City Manager and Council, to navigate in a way that creates success within the confines of the plan.
In business, we call these measures Key Performance Indicators or KPIs. KPIs keep everyone engaged in the success of the plan and allow our elected and appointed officials to be accountable. I believe that we should work to produce unity around a comprehensive plan for the City, with a focus on redevelopment. This plan should allow us as a community to be opportunistic when able and calculated when needed.
6. Leadership
Together, we should pursue any path that leads to a stronger community no matter who leads the effort. Leadership is best described as statesmanship. Statesmanship is the practice of providing for the common good of all residents within a community.
We need leadership and we need a committed group of elected leaders who reflect and act upon the betterment for all which I believe starts with a well-crafted community plan encompassing social justice initiatives, job development, capital growth and retention, downtown and other areas redevelopment, a focus on the arts, stronger education initiatives and safety in a way that promotes job creation and prosperity in an arena that ALL are able to participate regardless of ethnicity, sex, sexual preference or religion.
Let me be clear, even though I am the ONLY City official elected by the entire city, the authority within the City of Rocky Mount resides with the City Manager and the City Council.  As such, you, the voter, have the ultimate power to hire or fire your leadership.
Come Election Day, please exercise your right to vote to elect statesman as our leaders.
Thank you for your time. It is my honor and pleasure to serve as your Mayor.