March 4, 2021
Mayor Sandy Roberson recognizes Air Force Veteran and former principal, Terence V. Foster, Jr.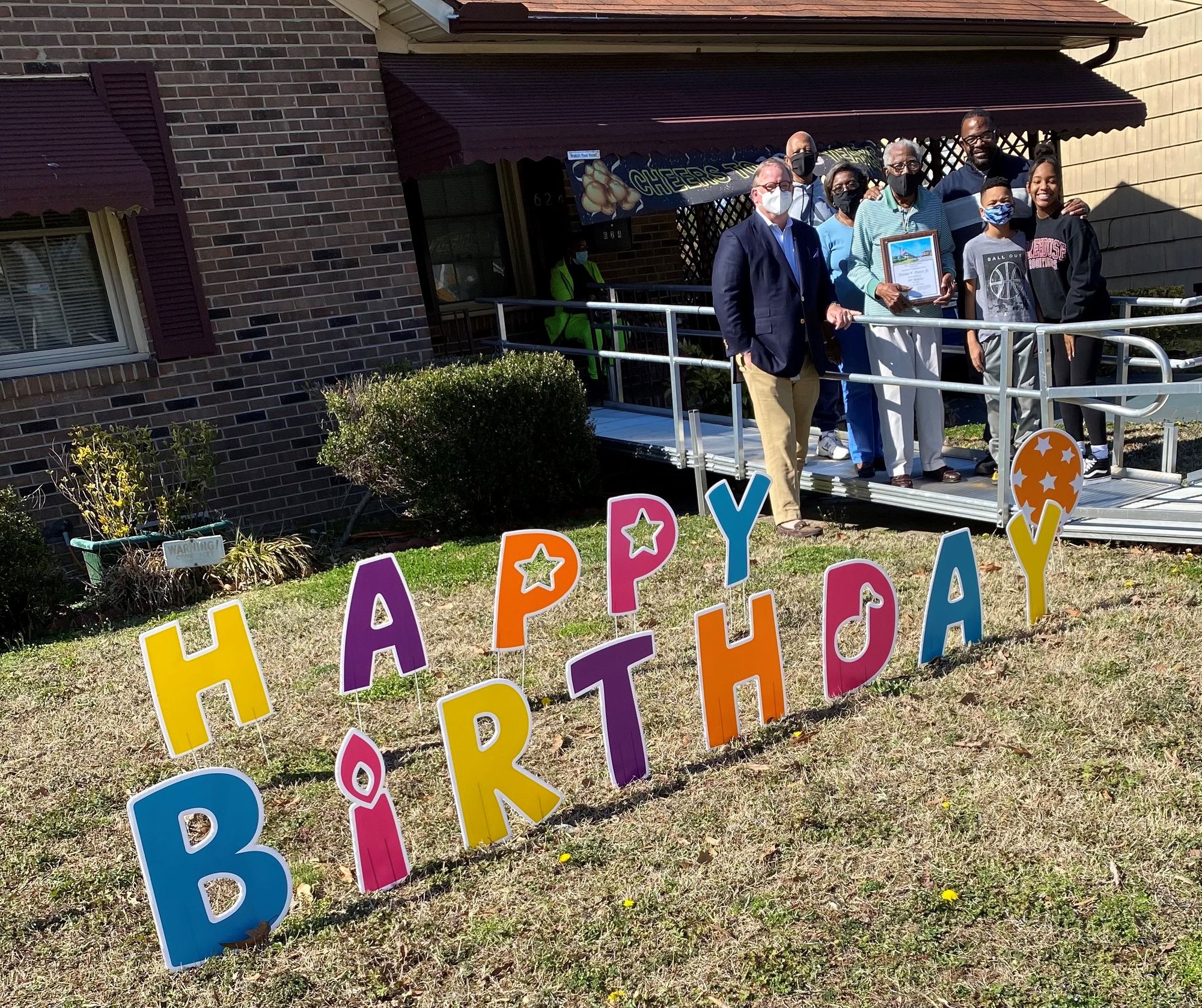 Mr. Foster, as he turned 100, has given a century of patriotic service to the country along with being an excellent Principal of Baskerville Elementary School. For his birthday celebration, he was visited by Mayor Sandy Roberson, where he was honored with, "Distinguished Citizen of Rocky Mount" Award.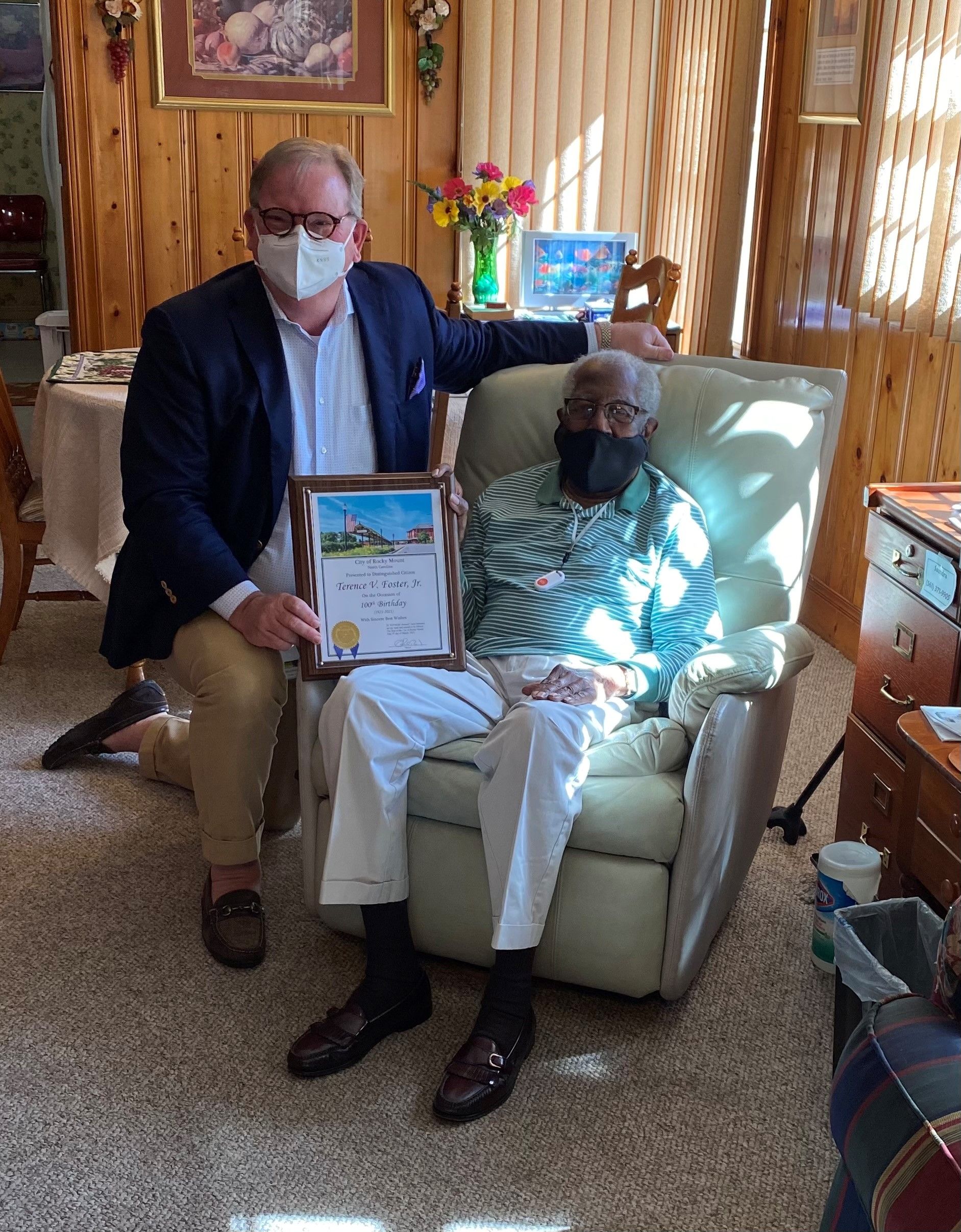 It was truly a wonderful occasion.