April 7, 2020
COVID-19: Individual & Family Resources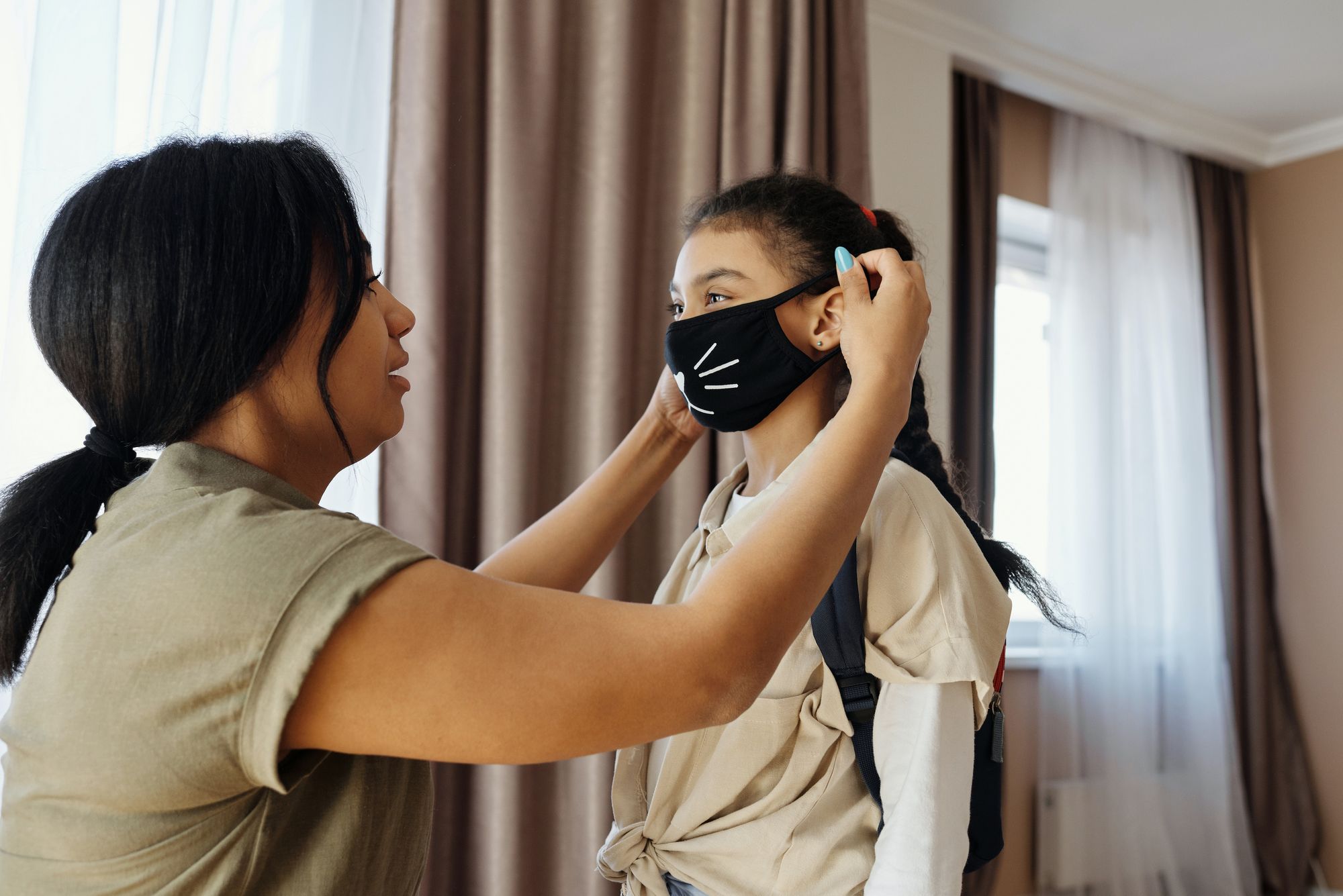 On March 27, Governor Roy Cooper signed Executive Order 121, which issues a statewide Stay at Home Order beginning Monday, March 30, 2020 at 5 p.m. until April 29, 2020. This order directs people to stay at home except to visit essential businesses, to exercise outdoors or to help a family member. Specifically, the order bans gatherings of more than 10 people and directs everyone to physically stay at least six feet apart from others. Read the FAQsOpen PDF for more information.
Additionally, Governor Cooper signed Executive Order 124, which prohibits utilities - including electric, gas, water and wastewater services - from disconnecting people who are unable to pay during this pandemic and prohibits them from collecting fees, penalties or interest for late payment. The order applies for the next 60 days and gives residential customers at least six months to pay outstanding bills. Learn more in the FAQs.

The CDC is not recommending medical masks as our supplies of masks need to first go to those who work on the frontlines, including health care workers. Cloth coverings can play a part in controlling the spread if they are used properly and in combination with other tried and true everyday preventive actions like washing hands, wiping down surfaces. If used incorrectly, face coverings can expose someone to more germs. Individuals should be careful not to touch their eyes, nose, and mouth when removing their face covering and wash hands immediately after removing.
The NC Department of Health and Human Services is working to seek flexibilities, waivers and potential program supplements at both the federal and state levels for public assistance programs. Information will be provided as decisions are made.
NC DHHS Interim Guidance for PPE in Non-Medical Settings
Personal Protective Equipment interim guidanceOpen PDF in non-medical settings, for non-healthcare workers who care for ill patients.  Included in this guidance are in-home service providers, behavioral health intellectual developmental disability providers, and non-emergency medical transportation."
Food and Nutrition Services
If you already receive help buying food through Food and Nutrition Services (FNS), the NC Department of Health and Human Services has received permission to enhance benefits during the COVID-19 pandemic. Learn more.
Individuals who are required to pay an enrollment fee for NC Health Choice or an enrollment fee and/or premium for Health Care for Workers with Disabilities (HCWD) will be exempt from this requirement until further notification.
Other waivers and potential program supplements are being explored at both the federal and state levels. Information will be provided as decisions are made.

Preparing your household
The Centers for Disease Control and Prevention (CDC) recommends households have a plan and review the checklist of actions to prepare for a COVID-19 outbreak. CDC has guidance for preventing the spread of coronavirus in homes and residential communities.
People should think about having daily necessities and medications to last about two weeks, in case they need to isolate. Massive stockpiling of supplies is not necessary. Leave some for others, especially those who can't afford to buy a lot of food all at once.
Individuals and families who need help with needs like food assistance, support for families and other basic needs should call 2-1-1 for assistance. The U.S. Environmental Protection Agency has also released a list of cleaning products to prevent and reduce the spread of COVID-19.
Feeding your Family
Text FOODNC to 877-877 locate nearby FREE meal sites or call 2-1-1.
What to do if you feel sick
COVID-19 is a respiratory illness with symptoms similar to the flu. Symptoms are typically mild to moderate, but there have been cases of severe illness and death due to the virus. The following symptoms may appear 2-14 days after exposure.
Fever
Cough
Shortness of breath
If you have been tested for COVID-19, please talk to the provider or laboratory that performed the testing about when and how you will receive your test results. Your test results will not be available from North Carolina Poison Control or other agencies.
Steps to take for mild symptoms

For people who think they might have COVID-19 and have mild symptoms, the Centers for Disease Control and Prevention now recommends they stay home and call their doctor if you need medical care. Learn more in this NCDHHS fact sheet in English and Spanish.
When people with mild illness leave their homes to get tested, they could expose themselves to COVID-19 if they do not already have it. If they do have COVID-19, they can give it to someone else, including people who are high risk and health care providers who will be needed to care for people with more severe illness. In addition, because there is no treatment for COVID-19, a test will not change what someone with mild symptoms will do.
If you don't have health insurance and need medical care, call your nearest Federally Qualified Health Center (FQHC) or local health department. Free and charitable clinics may also be able to provide assistance.

If you are having a medical emergency, call 911 or call ahead then go to the Emergency Department.

People who think they've been exposed to COVID-19
If you think you may have been exposed to the COVID-19 and develop symptoms, you may need to seek medical attention. Learn more about exposure and symptoms.
See current CDC guidance on actions to take based on your level of exposure.
People at higher risk for severe illness
Older adults and people who have severe chronic medical conditions like heart, lung or kidney disease and those with weakened immune systems seem to be at higher risk for more serious COVID-19 illness. Early data suggest older people are twice as likely to have serious COVID-19 illness. Learn more.
Pregnant women and children
There is limited information so far about COVID-19 in pregnant women. Pregnant women are at higher risk from influenza and other respiratory viruses, so they are encouraged to be extra vigilant. There is no evidence that children are more susceptible to COVID-19. The CDC has information specifically for pregnant women.
See CDC information on caring for children during COVID-19.
See CDC information on talking with children about COVID-19.
People who have recently traveled
See NCDHHS information for travelers.
Family caregivers
Family caregivers face unique challenges during COVID-19 as they balance the care needs of their loved one—whether that is an older adult, a grandchild they are raising, or an adult with a disability.  The resources below can help these caregivers navigate resources and empower themselves during this complicated time:
1-888- 600-1685 to learn more about child care options for essential workers
The 16 regional area agencies on aging have a Family Caregiver Resource Specialist available to assist caregivers with resources and services.
Minimizing caregiver stress and burnout while they are home for long periods of time is vital, the CDC has some helpful tips for reducing stress.
Caregivers of individuals with dementia face their own set of challenges, the Alzheimer's Association has developed some helpful tips for dementia care.
CDC has guidance on caring for someone at home with COVID-19.